Goodbye Jack Sparrow as Captain Redd takes the wheel in Pirates of the Carribean reboot
The evolving times are welcoming female leads in serious story-lines and it looks like now is also the time for Captain Redd to take over the famed role of Captain Jack Sparrow which has been reigned by Johnny Depp since the past several years.
According to a report by Daily Mail, the Pirates of the Caribbean reboot will be giving away the lead role of Captain Jack Sparrow to a female lead named Redd who also plays a part at Disneyland and Disney World rides.
The report quoted Stuart Beattie as affirming that Disney Studios will be reaching out to the Disneyland star while bidding farewell to Depp.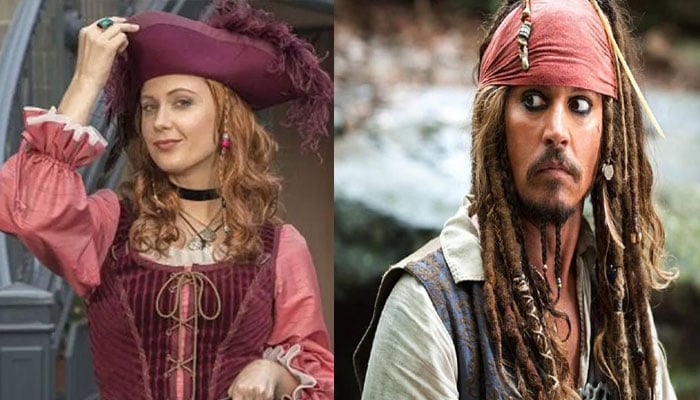 "I think he's had a great run. Obviously, he's made that character his own and it's become the character he's most famous for now," he stated.
Moreover, he went on to add: "I think Jack Sparrow will be his legacy. It's the only character he's played five times, it's the character he dresses up in to visit children in hospitals, it's what he'll be remembered for. Before Jack Sparrow came along, [Depp] was considered this kind of quirky, independent actor that made these really cool little Tim Burton films, but he was by no means a movie star and a lot of people thought we were crazy for casting him at the time."
---
Related Articles
Citizens Voice Tv (TEHRAN): Iran´s President Hassan Rouhani vowed a "crushing response" after gunmen shot dead at least 29 people
ISLAMABAD: Air Commodore Syed Ahmer Raza has been appointed as the official spokesperson of Pakistan Air Force. Air Commodore Syed
A strong aftershock struck Indonesia's Lombok on Thursday, causing panic among evacuees sheltering after a devastating earthquake killed more than